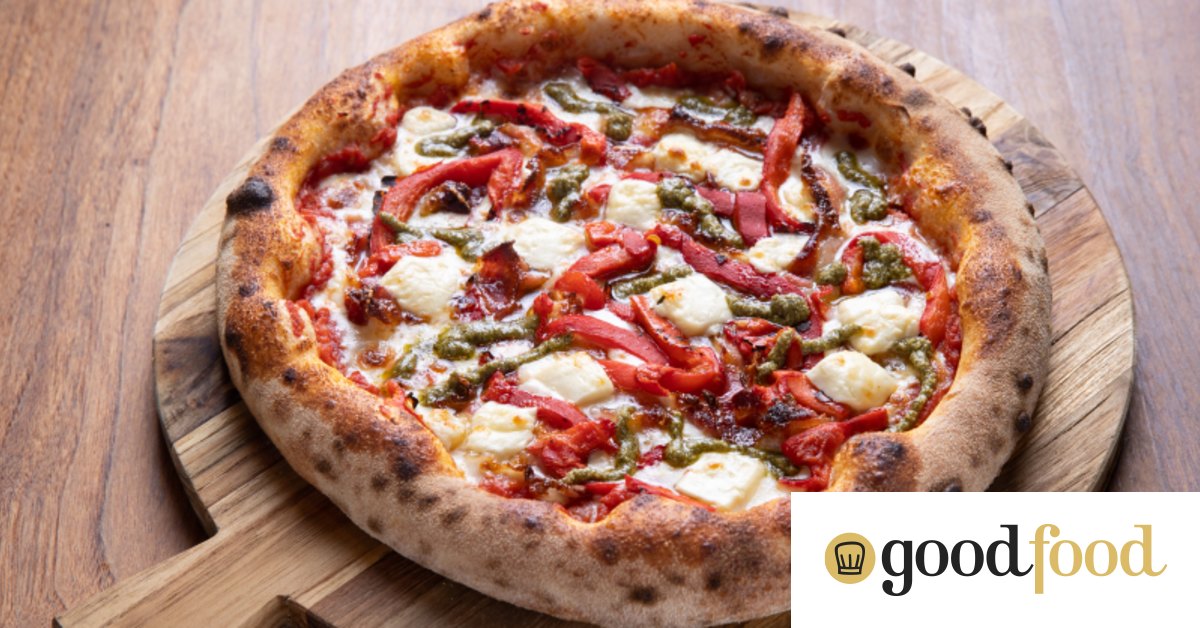 If the top three food groups are bread, cheese, and pork, then Ohana is a temple of nutrition. Built around wood-fired pizza, it's only fitting that the goodness of dough, dairy and salami take center stage. What's even more surprising is that this neighborhood restaurant feels like an institution, even though it's only been open since October 2022.
There is a reason for this. First, it's in a space that's been serving local diners since the 1970s, from Alto Monte Pizza in 2012 to trendy The Way to San Jose and, more recently, Italian bistro Allora.
Another explanation is that owner Janelle Toomey and her chef husband Callum Kaka know exactly what they're doing, given their long history in regional and suburban pizza.
They opened Bank Street Woodfired Pizza in Avenel 13 years ago, followed by Northern Republic in Euroa and an expanded Ohana pop-up at Wyndham Marina in Werribee South until 2021.
At McKinnon, the sidewalk restaurant gives way to a lobby with an inviting bar that seems to suggest that sitting on a crumbled, fried and honeyed provolone with a glass of Soave It's a good idea to do it with Veneto.
Most of the seating is on a brick wall: it's convivial, but can be noisy. Through a vintage archway, the carpeted dining room and a few cookbook racks are a quieter alternative, next to an open kitchen with a glowing wood oven.
I will travel for this pizza. Kaka is teaming up with Italian chef Daniele Gagno to use Australian flour, slow ferment, form thin rounds, judiciously studded with premium ingredients, baked quickly and hot so that the crust bubbles and the ingredients meld into a soft, tasty tangle Knot.
Margaritas are always a test: this one is really good, darkly fringed, with sunny tomato under bright mozzarella.
Kaka's pizza guru is Tony Fazio, the mastermind behind Fazio's in the Hamptons and Ragazzi's in Middle Park. "The Faz" pizza is an homage: It's a gorgeous cacophony of roasted peppers, pancetta, pesto, mozzarella, and feta, made by a buddy named Kosta.
Want to deconstruct your cheese, bread and pig? Start with the gnocco fritto, a starter of fried dough puffs and rolled ham with gorgonzola dip.
Speaking of dipping sauces, I'm smitten by the crusty dipper: we went for the peri peri and aioli.
Gagno worked as pastry chef at La Manna; keep an eye out for desserts like rosemary panna cotta.
"Ohana" is the general term for "family" in Hawaiian. It's not an obvious name for a pizzeria, but Kaka's father is Maori and thus has Polynesian ties. The name also suggests a generosity that embraces both staff and diners.
Regardless, pizza is an inclusive food: great for sharing and the subject of endless debate. I'm excited for my next passionate pizza talk at Ohana.
Restaurant reviews, news and the hottest job openings delivered to your inbox.
Sign up