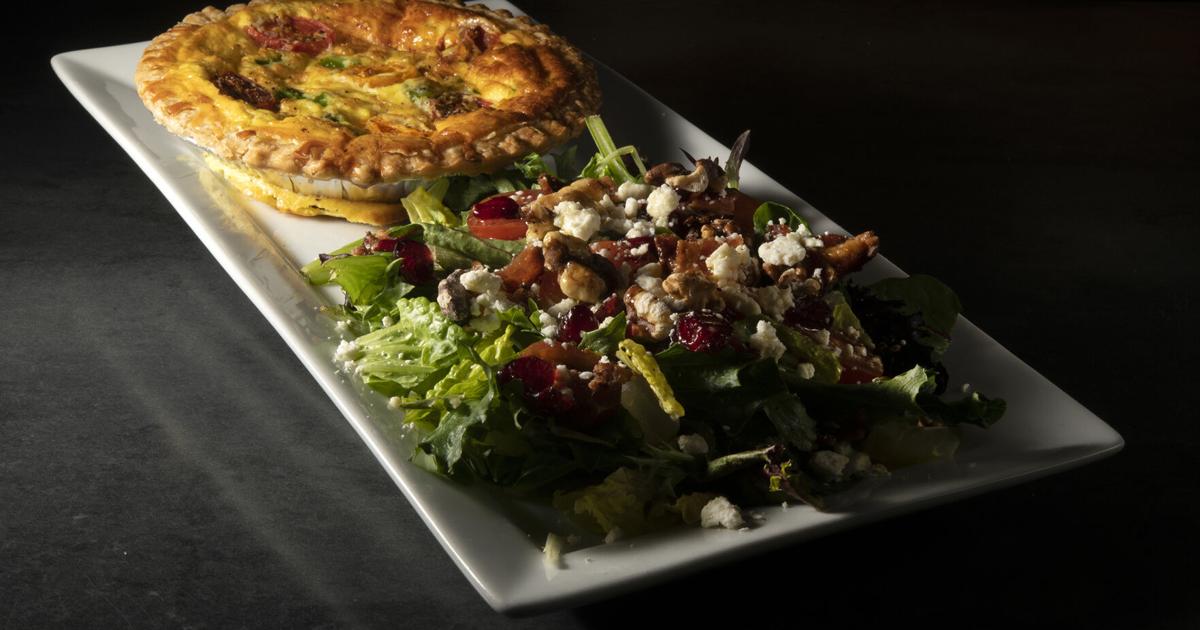 Bennies' patrons may be the fittest people around, but dining here doesn't have to be.
The cafe is located within Monument's Three Lakes YMCA facility, so it's not uncommon to see rolled-up yoga mats and gym bags slung over their shoulders as people head to the counter to place their orders. (You don't have to be a Y member to eat there.) The dress code is casual.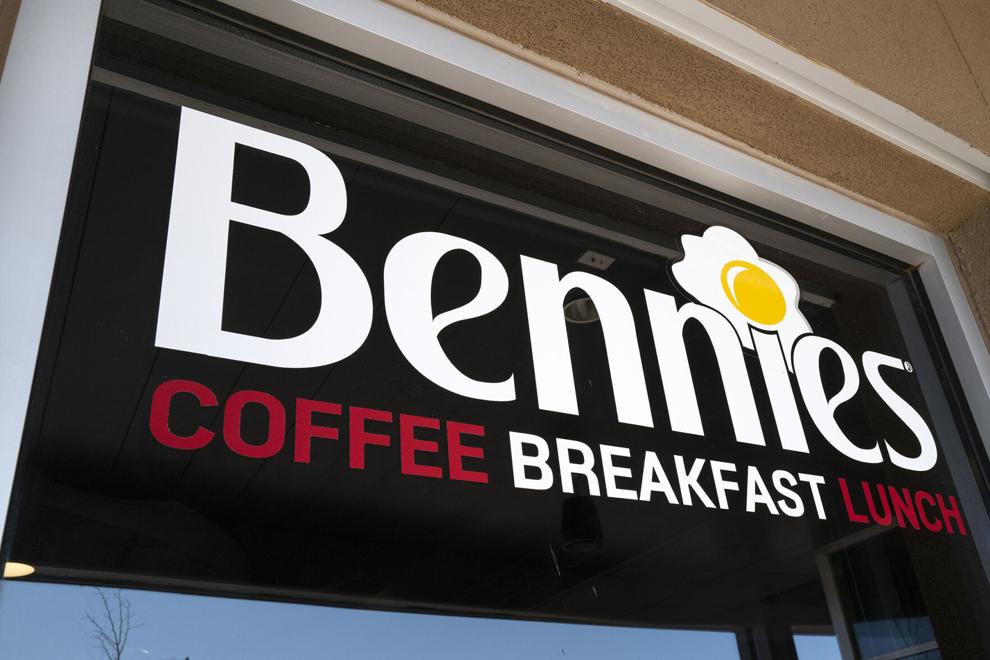 Breakfast is served all day and lunch is served from 10:30am to 2pm (when the restaurant is closed). It's a small, bright, cozy space with a constant stream of customers. The location helps, but what keeps them coming back is the food.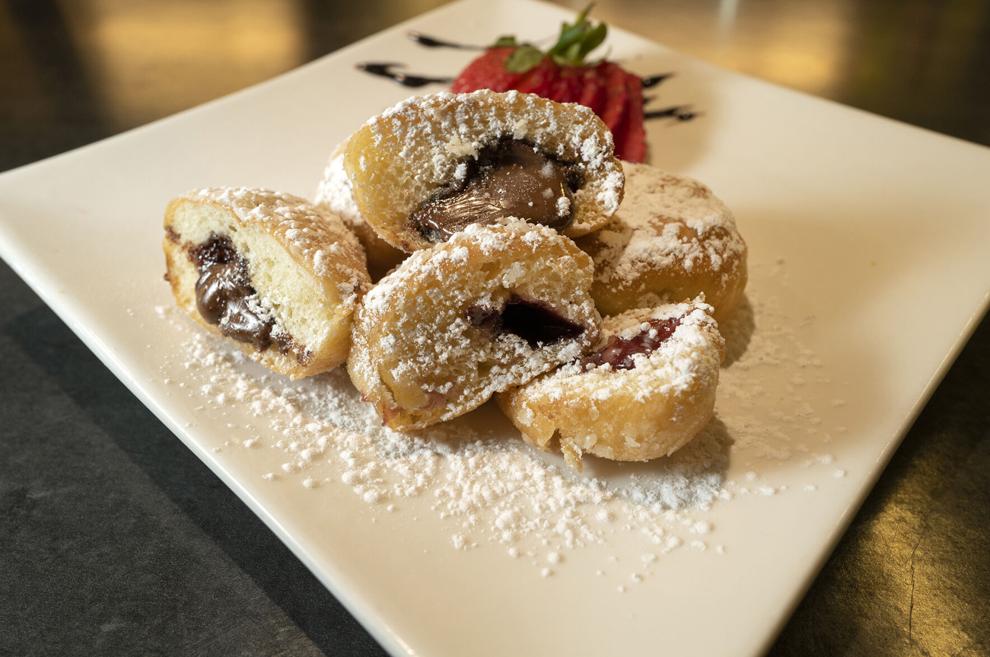 We started with the mini beets ($3.95). None of these are traditional as they have a variety of berry, caramel and chocolate options. Still, that shouldn't stop anyone. They're airy, dusted with powdered sugar, and messy. Just let go and do it.
Given the name, it's no surprise that Eggs Benedict is on the menu: There are four options, including the classic roasted green chili, avocado, and penne on crepes.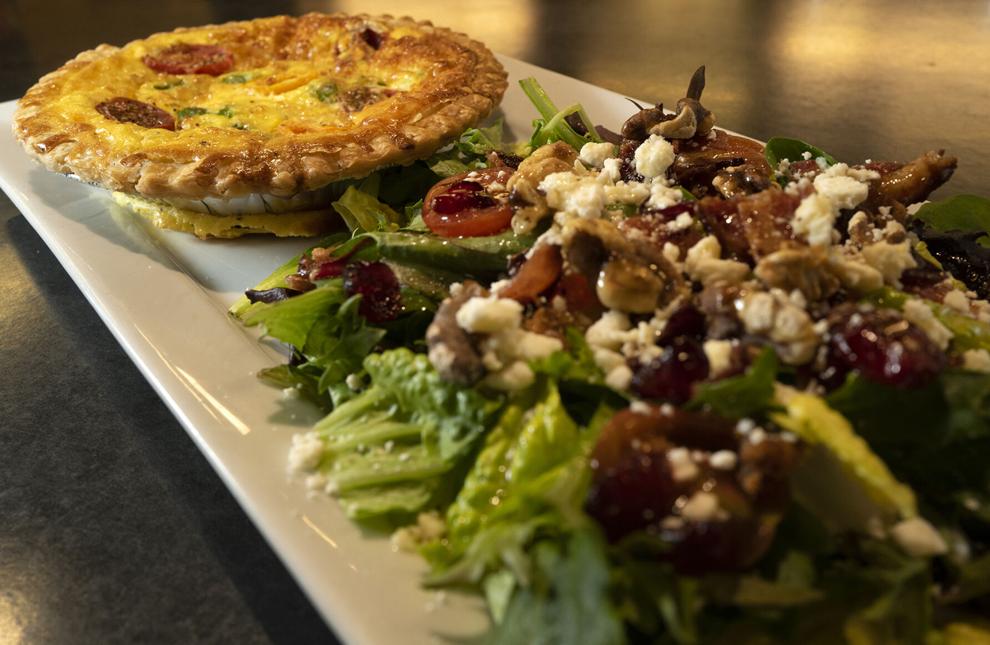 I'm intrigued by the quiche flavors, which change daily with a choice of fresh fruit or homemade salad ($13.95; the quiche alone is $9.95). My go-to asparagus and Gruyère was sold out so I opted for bacon and cheddar instead.
Round mini pies versus wedges, shared plates with colorful greens, tomatoes, bacon, toasted walnuts, dried cranberries, and feta. It was dressed with homemade vinaigrette. This is no ordinary small salad; sharing is enough.
The quiche is stuffed with bacon and cheddar and topped with caramel. The rich, flaky crust is the perfect vehicle for the custard filling.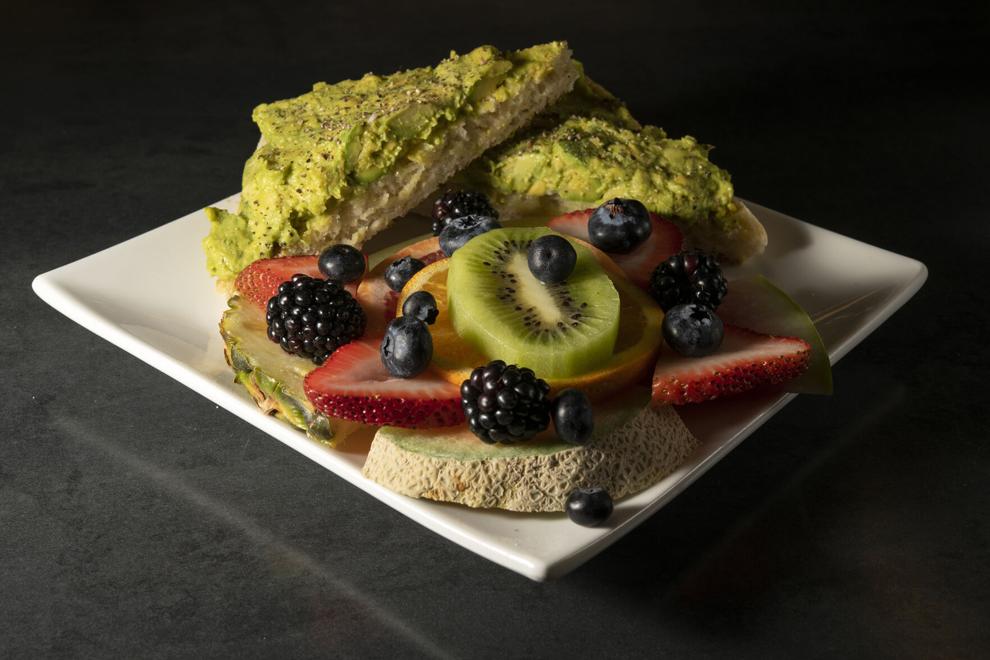 The avocado toast ($8.95) is a must at almost any breakfast serving. The difference here is the toasted homemade bread, topped with a generous amount of mashed avocado, sprinkled generously with black pepper and minimal salt.
The fresh fruit on the side wasn't the standard orange slice, with the occasional berry or two. Melon, pineapple, grapefruit, kiwi and lots of berries complete the dish. Add scrambled eggs for an extra $2.95.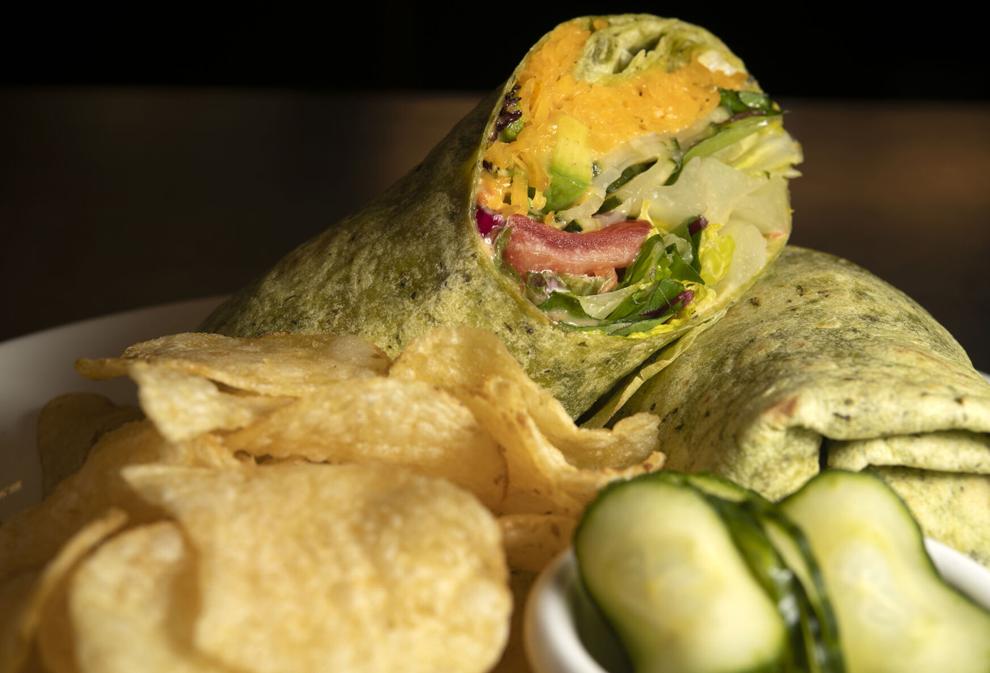 The vegetable wrap ($10.95) caught our attention. Spinach and herb tortillas are slathered with mayonnaise, then stuffed with veggies, lots of shredded cheese, avocado, tomato, and cucumber; they're actually tangy homemade pickles. It's a ton of healthy food that's packed with flavor. It came with fries and an extra serving of Bennies' cukes.
The focus here is on fresh, creative, well-prepared egg entrees, salads, and sandwiches. Flatbreads and crepes are also featured, along with a range of coffees, teas, lattes, smoothies and energy drinks, among other beverages.
The selection of fresh homemade baked goods in the display cases is impressive. Depending on the point of view, they can be considered rewards, especially if the exercise has been done beforehand. Cookies, muffins and dessert crepes, as well as mini donuts, are delicious treats.
The staff are friendly, the food comes out quickly from the open kitchen and the menu is particularly impressive considering the amount of food produced in-house.
Benny
Sandwiches, Salads & All Day Breakfast
Place: 17230 Jackson Creek Parkway, Suite 100, Monument
touch: 1-719-445-0660; Benny's Cafe
price: $7.95 to $13.95
Hour: Monday to Friday 7:30am to 2pm
detail: accept credit card. Wifi.
Favorite dish: Quiche, homemade salad and mini beets.
other: Gluten-free and vegetarian options are available.