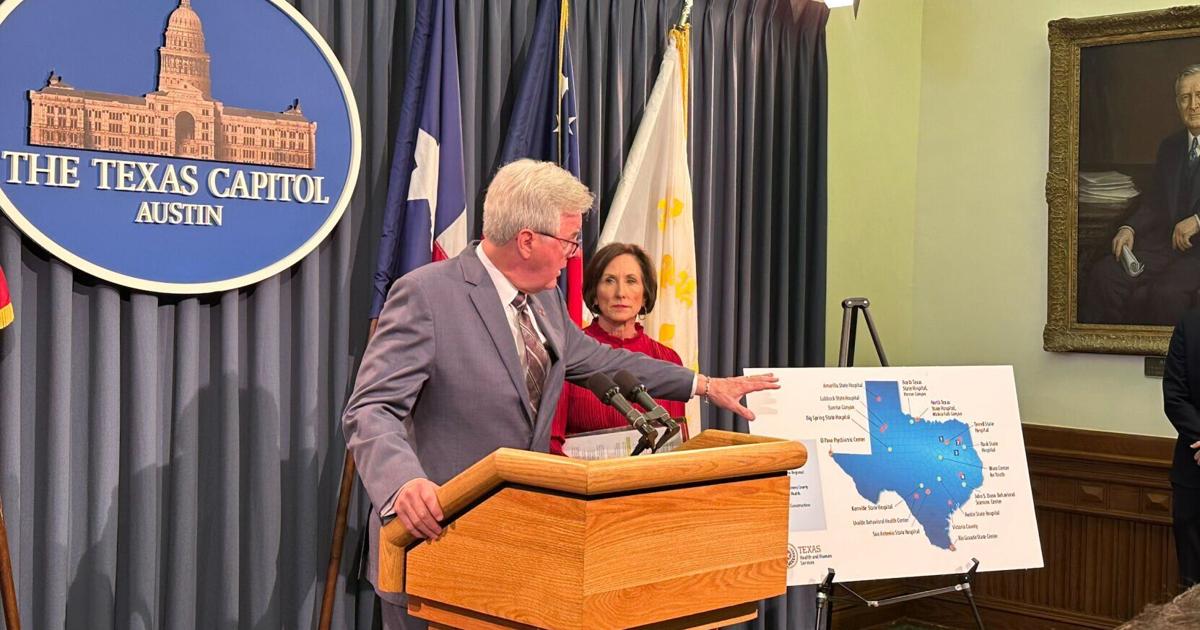 AUSTIN – The Texas Senate passed a bill Thursday that would allocate more than $3.5 billion to address staffing shortages in mental health facilities, fund state hospitals and increase the number of beds for the mentally ill and prisoners .
Senate Bill 26, authored by State Senator Lois Kolkhorst (R-Brenham), aims to help state hospitals and community-based organizations expand their ability to serve the state's mental health needs.
"Senate Bill 26 provides clear direction for several lines of the budget to ensure that these funds go to patients, treatments and beds," Kolkhorst said.
Specifically, the bill directs the Texas HHS Commission to develop a grant matching program to support communities in need and improve early intervention for children and families.
Kolkhorst added that the programs will also be regularly audited to ensure services are getting where they are needed and to whom they are needed.
State officials say the Uvaldi pandemic and tragedy clearly demonstrate a lack of mental health services, especially with staff shortages and no beds across the state.
Before the pandemic, about 1,000 people were placed in the criminal justice system while waiting for mental health beds.
In the wake of the pandemic, there are nearly 2,500, Kolkhorst said. Some have found themselves in county jails for hundreds of days while waiting to be served, she added.
The bill directs the establishment of long-term mental health beds for teens and adults, forensic beds for offenders, and temporary beds, which are short-term 72-hour beds to help individuals in emergency crises.
"You shouldn't be in jail waiting for your recovery," Kolkhorst said.
Lieutenant Governor Dan Patrick said SB 26 and SB 25, a bill to support nurses that passed the Senate last month, would help address those issues.
Patrick, a Republican, said he was inspired to create such a bill while campaigning in rural Texas ahead of the November election. He has since made both bills a top priority.
"If you need that bed, we'll provide it," Patrick promised, "and eventually when you're released, we'll help you out and make sure you're back in the right place and you're able to reintegrate into society." "
Patrick and Kolkhorst added that it will be years before Texans see much of what the legislation plans to do, emphasizing that funding earmarked for mental health during the 2015 session finally reached a completion point.
"The perfect plan? Maybe not yet, but I can tell you that it's a plan and a way forward, and I'm very excited about it," Kolkhorst said.
Lyssette Galvan, director of public policy for the National Alliance on Mental Illness in Texas, said she supports the bill, which includes "many important components," but that the state can do more.
For example, the state could address the current public reporting system for mental health and substance abuse, she said.
"It's helpful, but it only provides a limited window to look at beneficial data and identify gaps in the continuum of care," Galvan said. "Getting the right service at the right time is important."
In addition, she said NAMI Texas also encourages the data to include reasons why people are receiving lower levels of care than clinically recommended.
"Many families report that 'refusal to participate' is the reason their loved one receives a lower level of care, but we don't have any data to understand the extent of this challenge on a center-by-centre basis," she said. "Having such data would Help inform the development of local interventions to meet this need."
The bill now heads to the House of Representatives for consideration.