The Kolossi/Attica, 50-60 Rosebery Avenue, London EC1R 4RR. Small plates, appetizers £3.80-£9.80, large plates £15.80-£21.50, desserts £7.50, wine £27
Let's pull back the velvet curtains of this restaurant to look back at Lark.because readers observer with our everyday brothers and sisters guardian, if myself and Holy Grace Dent both reviewed the same restaurant, we wouldn't be impressed and we would quietly coordinate what we would write about.I let one guardian Colleagues knew where I was going and they praised me. Most of these emails consisted only of the name of the restaurant on one side and a reply from the other with just the word "yours".
When I emailed that I was going to Kolossi's Grill on Rosebery Avenue in Clerkenwell, London, my notoriously gloomy colleague responded with the word 'blimey' followed by a sentence questioning the sanity of all involved. I understand why. Kolossi first opened in 1966 and became the guardian later observerhome until 2008. It has a kitsch Palladian facade, as if it were the Poundland branch of the Acropolis. It's not fair to say it sucks. It is part of a generation of mainly Greek Cypriot restaurants scattered across the UK serving narrow, solid and reliable versions of the Greek repertoire.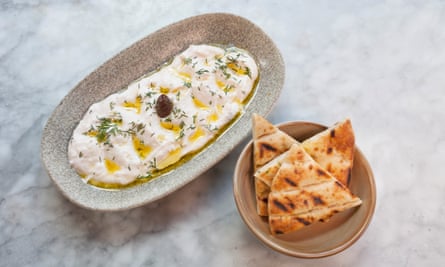 For newspaper workers, however, Kolossi's greatest asset is that it's there. Guided by instinct, you go there after the bar. Due to the searing wit of headline writers everywhere, it's nicknamed The Giant Bill, perhaps to celebrate its cheapness. Or it's called something else, which was fun in 1992, but really isn't anymore. Back then, the walls were paneled with orange lacquered wood. Plastic ivy and the occasional belly dancer hang from the beamed ceiling. A paid, not a smug associate editor, two bottles of caustic venom. Although that may have happened. This can all get very messy. Lovely staff who are very accommodating.
So no, not an obvious candidate at one time. But then I learned that the owners for the past 34 years had moved. The lease has been taken over by a businessman named David Lonsdale, who is linked to nearby Sekforde. He restored that Georgian pub to its former glory. Now he's doing the same with Kolossi. I checked out the previously long menu. It's concise and attractive now.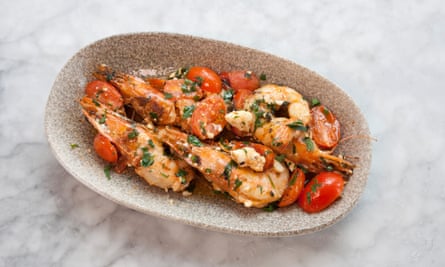 So here I am again, crawling out of a taxi at the scene of many a lost night. The faux Palladian façade is still in place, but has been repainted from a light olive green to a deep Aegean blue. Stick to it. What's this? The name seems to have changed. It is now called Attica, presumably after the Greek peninsula. Although at the time of writing it is still called Kolossi on its website and other online sites. We are modern. We can handle the two name thing. Inside, the wood paneling has been stripped and repainted in a cream colour. The plastic ivy on the ceiling has been replaced by a canopy of fairy-tale branches. The paper tablecloth was gone. It's all solid marble now.
But it's still that room. It's still that place where I remember setting the world back to normal and filling my glass again in the middle of an anecdote, even though I knew I'd be paying for it the next morning and filling my glass again. I can still hear echoes of it as the unofficial club room for a group of people working together. In those spaces, the quality of the cooking is far less important than the fact that you all choose to sit together.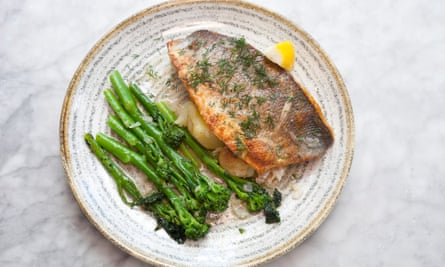 Then the food started to come and I knew we were somewhere else entirely. There was a time when restaurants like the original Kolossi were the only places you'd find tarama, which would be bright pink, grainy and acidic. It is now part of many other ambitious restaurant menus as a sign of good taste. The bar has been raised. This version, from the short list that the menu opens, matches any of them. It's whipped and fizzy, served with a glistening pool of olive oil, lots of chopped dill, and a salty Kalamata olive. The accompanying pita bread was warm, soft and oily. There were fried zucchini balls that were creamy on the inside and crispy on the outside, and chunky garlicky tzatziki. There were three fat shrimp "saganaki" – baked with olive oil, feta, oregano, and the sweetest cherry tomatoes, now poking out of their shells. Stop some pittas from doing mopping work.
The choice of main dishes is simple: three seafood dishes, a few kebabs and a few baked goods, including moussaka. A lamb kebab brings salty, charred meat that's obviously been grilled quickly so as not to be ruined, along with a bold salad and a plate of lemony tahini. Fatty fillets of sea bass with a crispy skin lie languidly on new nut-studded potatoes and topped with a lemony dressing. Only the Cretan salad with chunks of barley rusk was a little off. It may very well be exactly what it was meant to be. In this case, it means a little heavy.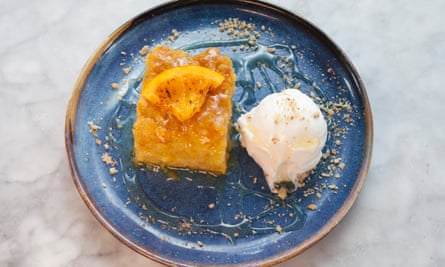 This is not cooking that redefines the concept of Greek food. This is not revelatory. It's much better than that. This is a must when done with due care and attention. Service is run by a lovely bearded man from Athens who doesn't miss a beat and seems happy to see his customers enjoying their lives. In the half-open kitchen, an older lad was grilling meat, dribbling olive oil in all the right places. Dessert is syrup-soaked pastry and a scoop of mastic ice cream, with a slightly springy rubbery texture that will be familiar to anyone who has bought a cornet in the hottest of climates. We had a fluffy, sweet orange cake and another with walnuts. The short, entirely Greek wine list, with just one retsina at the moment, helps it grow. Kolossi Grill aka Attica Grill is a rare thing; a restaurant with a long standing reputation that has found a way to avoid decline and start over. I used to know you well, old friend. I look forward to getting to know you again.
news summary
Two restaurants, both favorites of this column, announced they were closing, and both attributed the decision to rising costs and generally shocking trading conditions. in Worthing, chef Winner Kenny Tutt is closing Bayside Social today but will continue to focus on his other restaurant in town, Pitch. Meanwhile, in Ramsbottom, Levanter Fine Foods is now closed. However, Basque-influenced sister restaurant Baratxuri, which has recently moved to Manchester city centre, is thriving (baratxuri.co.uk).
There's money in pizza. Fulham Shore, the company that operates the Franco Manca chain and Real Greek group, appears poised to accept a cash offer from a Japanese restaurant company called Toridoll Holdings. The offer, which values ​​Fulham Coast at just under £95m, will benefit chairman and co-founder David Page at £11m. Franco Manca opened a site in the Brixton market in 2008 and now has over 70 stores across the UK (francomanca.co.uk).
We started with the news of the closing, so let's end with the news of the opening. Josh and Victoria Overington, who closed their Le Cochon Aveugle restaurant in York late last year, have announced they will be opening in June Mýse, pronounced meez, comes from the Anglo-Saxon word for 'eating at the table'. A restaurant with rooms in the North Yorkshire village of Hovingham, there are currently a number of ambitious new openings that will serve evening tasting menus. £110 per person includes duck liver and walnut pie, sea urchin with sea scallops and goat's milk ice cream with caramelized honey and raspberry sauce.
Email jay.rayner@observer.co.uk or follow him on Twitter @jayrayner1